In the 2023-2024 season of the Betsafe Women's Baltic Basketball League (Betsafe-WBBL), 13 teams from Lithuania and Latvia will compete for the champions title.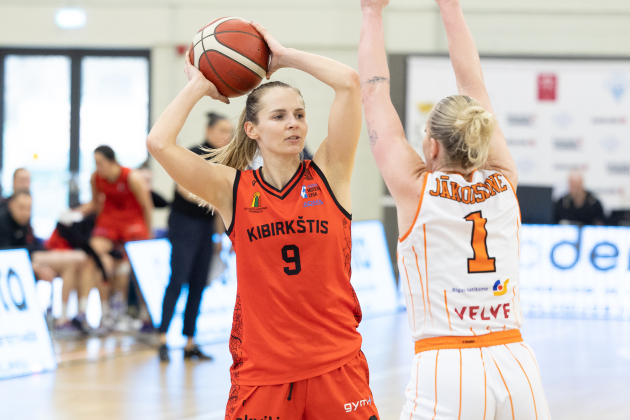 In this season, all six teams from the Smart Way Women's Lithuanian Basketball League (Kibirkstis Vilnius, Neptunas-Amberton Klaipeda, LCC International University Klaipeda, Aistes-LSMU Kaunas, Siauliai-Vilmers and Panevezys), and seven teams from Latvia (TTT Riga, Rigas Stradina University, Liepaja/LSSS, Daugavpils University, Riga Juniores/LU, Jurmala, and TTT Juniores Riga) will compete for the championship.
During the regular season, each team will play each other twice. The team that finishes in first place will secure a direct spot to the Final Four. Teams finishing second to seventh will enter the quarterfinals and determine the remaining participants of the crucial playoff matches in the two-game series.
Rasa Zemantauskaite-Matlasaitiene, the director of Betsafe-WBBL, stated that competing in the shared league benefits both Lithuanian and Latvian teams.
"Last season, 12 teams competed for the title of the strongest team in the Baltic countries and we had an exciting Final Four in Birštonas. The league received positive feedback, all the clubs understand that players need as many higher level matches as possible to improve their skills. I am very pleased that Betsafe-WBBL provides such an opportunity for the players," Zemantauskaite-Matlasaitiene said before the new season.
The matches between Lithuanian and Latvian teams in their respective national championships will be counted towards the Betsafe-WBBL standings, and the first matchup between clubs from different countries will take place on October 20th.
The defending champions of the Baltic countries this season will be TTT Riga, who dramatically defeated Kibirkštis in the last season's final. The third-placed team in the previous season was the Rigas Stradina University, while the players from Neptunas-Amberton finished fourth.