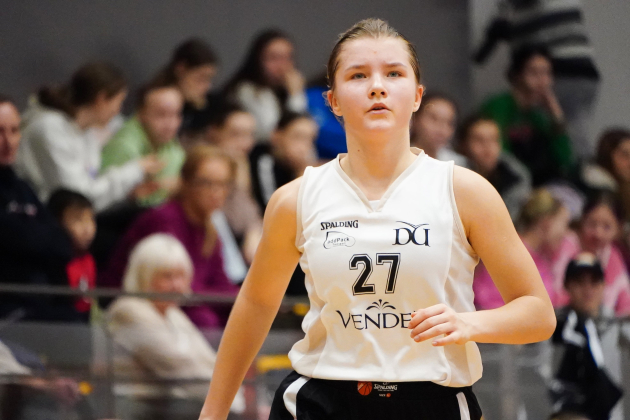 One game took place in the last week of the Women's Baltic Basketball League. It was a battle between standings neighbors, BJBS Riga (2-12) and Daugavpils University (1-14). The team from the Latvian capital overcame their opponents, 82-71 (25-26, 17-16, 23-11, 17-18).
BJBS broke the game to their side in the third quarter, winning a tally by 12 points. The other three periods went neck-on-neck.
Franciska Treiliha had a stellar game for the winners, posting 29 points (11/18 2PT, 7/9 FT), 4 rebounds, 1 assist, 2 steals, 1 turnover, and a game-high 26 EFF.
Two other Riga players who finished the game in double-digits were Madara Liepniece (16 PTS) and Sarlote Petersone (14 PTS). Liepniece also had 10 boards and racked up a double-double.
Anastasia Kucheronok was a leading scorer on the other side. She accumulated 15 points (3/5 2PT, 3/3 3PT, 0/2 FT), 4 rebounds, 2 assists, 3 turnovers, and 14 EFF.
Katryna Eva Milere's and Snezana Gleba's help was not enough to get a win. They combined for 26 points.